Contextual Field Study
Ethnographic Interviews and Observation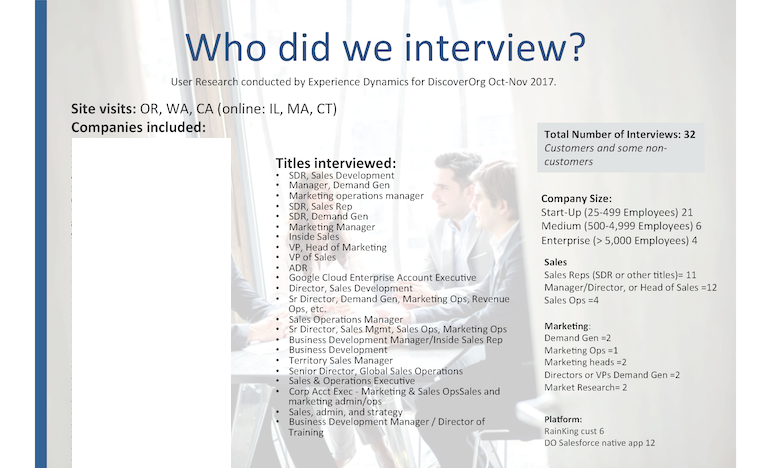 In this contextual field study, I visited corporate sites around the country, interviewing 32 participants from junior sales reps all the way up to VPs of marketing and sales departments. These were all regular active users or administrators for DiscoverOrg within their respective companies, which ranged from small startups to the largest enterprises, such as Google and Oracle. I spent 60-120 minutes with each of them, learning about their workflows, processes, biggest challenges, workarounds, desired capabilities, and innovation ideas for how to improve the software platform that they use every day.
Artifact Collection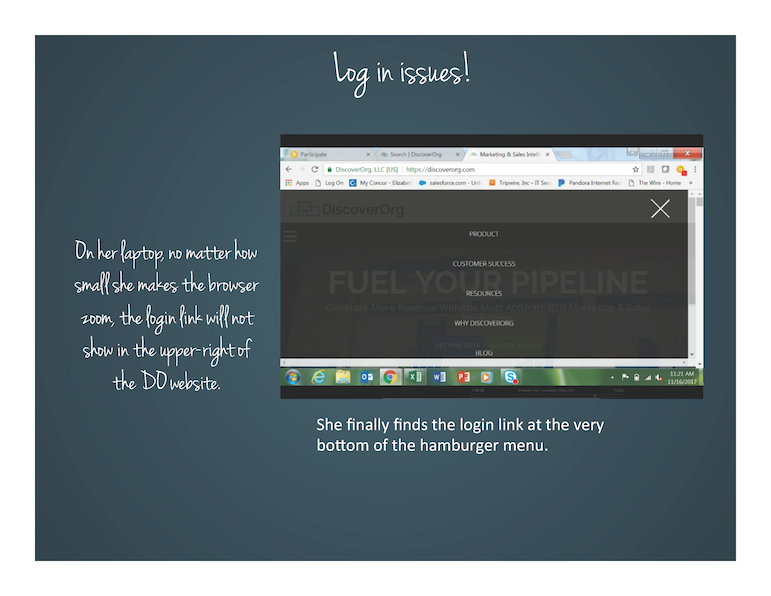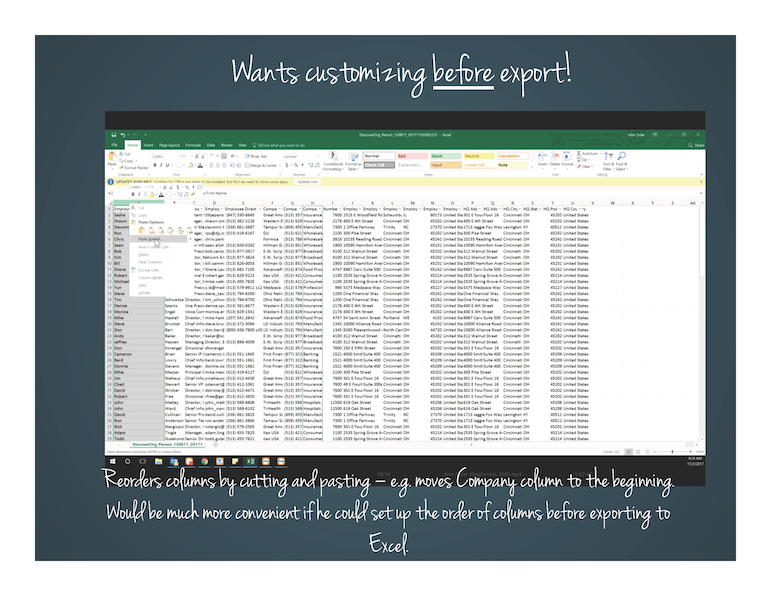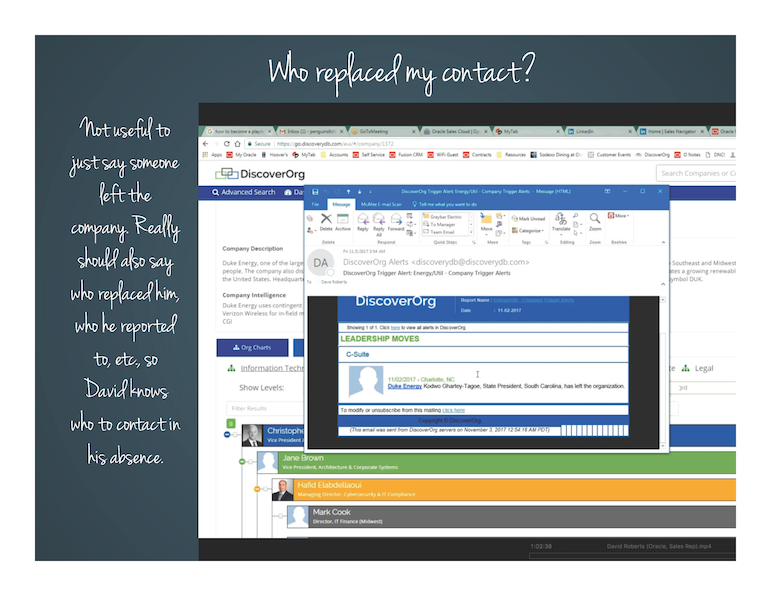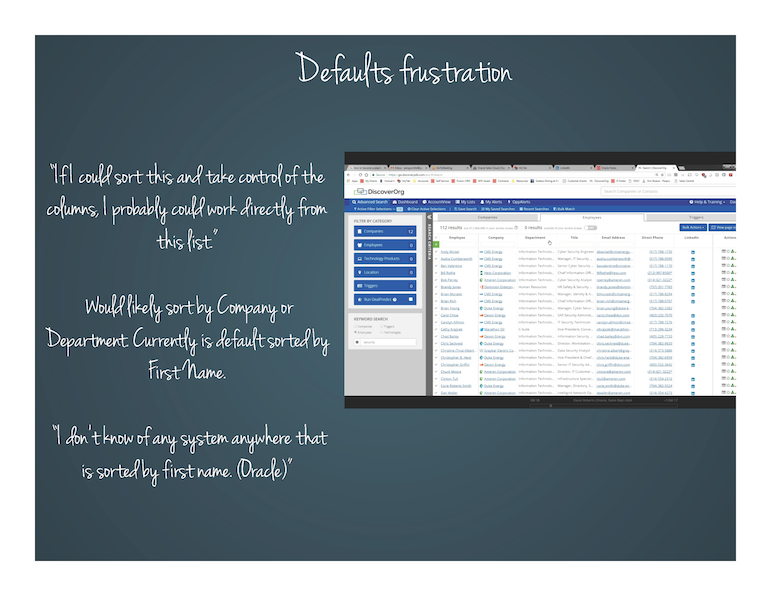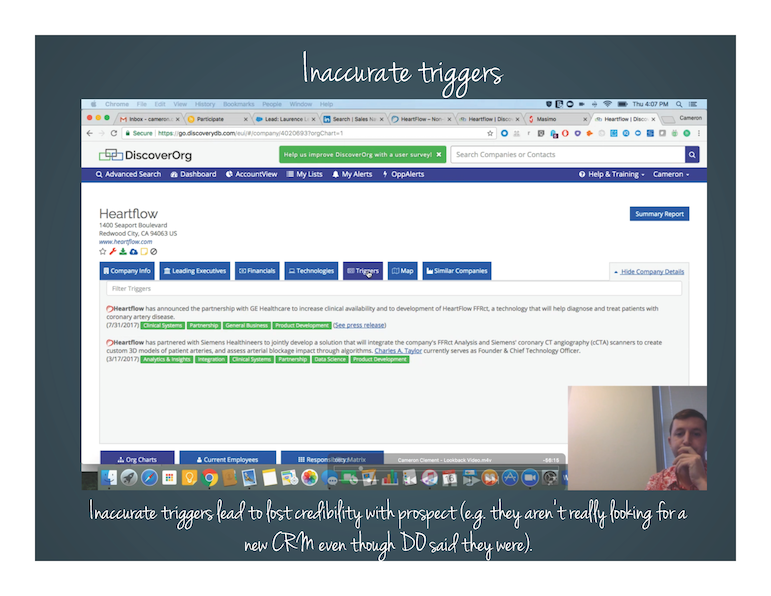 Across the 32 sessions, I collected almost 200 artifacts which we meticulously annotated and organized for the client. These artifacts included usability issues, workarounds and hacks, competitor or complimentary tools used, as well as demonstrations of specific workflows. I collected them through direct observation and participant demonstrations during our qualitative interviews. They offered critical visibility into the actual usage of DiscoverOrg within the context of each customer's unique process and ecosystem.
Persona Development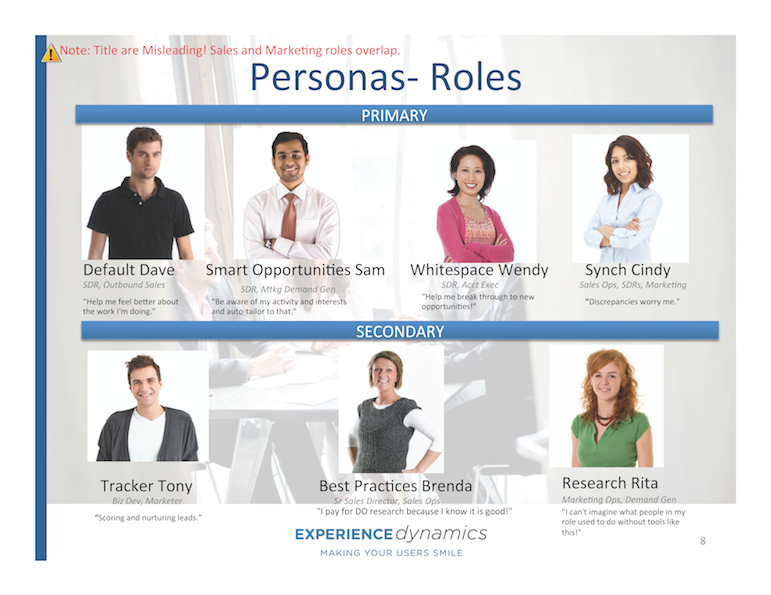 Based on all the research data, we came up with 7 personas, 4 primary and 3 secondary.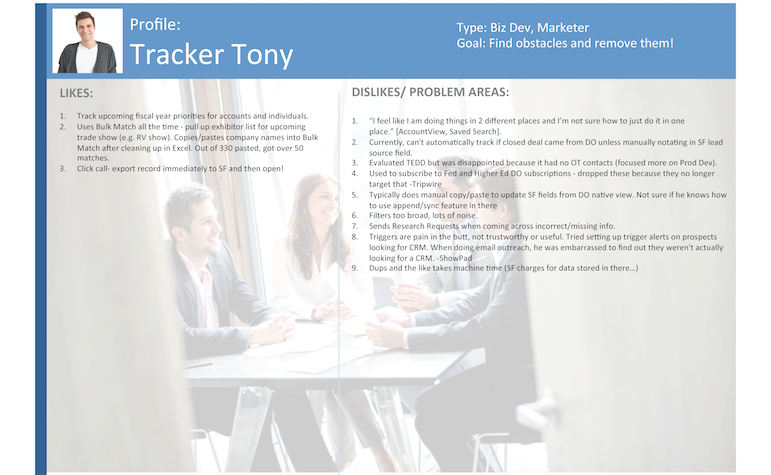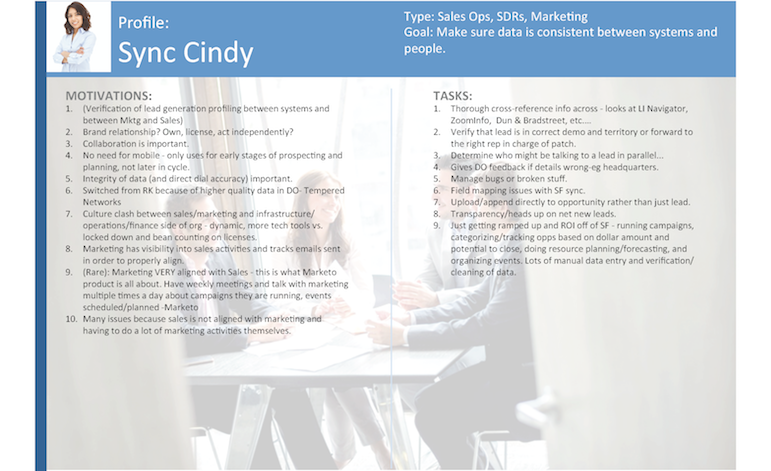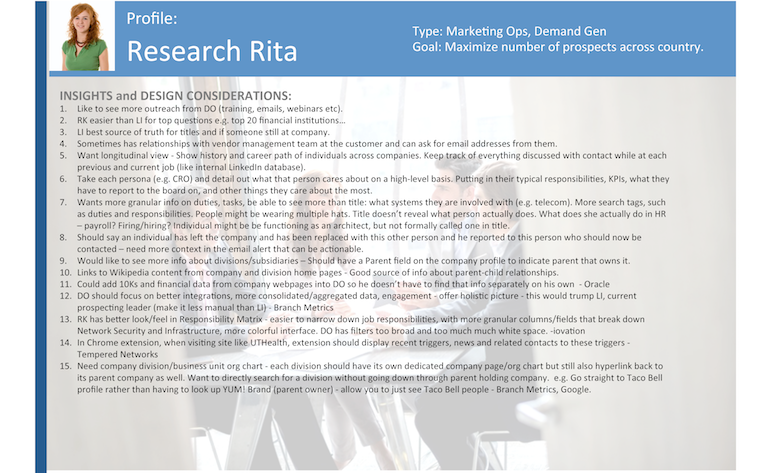 For each persona, we constructed a narrative that came directly from the captured findings, while also comprehensively identifying motivations, tasks, likes, problem areas, insights, and design considerations. These were very rich personas with a lot of valuable information packed into them that we later used to collaboratively strategize on how to enhance the DiscoverOrg platform.
Journey Map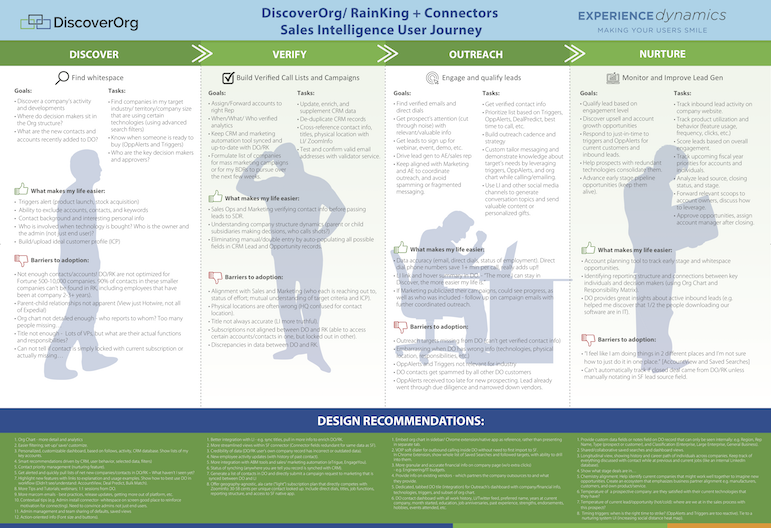 Based on all our collected data, we put together a 4-stage journey map, indicating relevant goals and tasks for each phase, as well as barriers to adoption and design/functionality enhancements that could make users' lives easier at various points in the sales and marketing lifecycle. The four stages of the journey were: 1. Discover (lead generation), 2. Verify (building reliable call lists and campaigns), 3. Outreach (engaging and qualifying leads), and 4. Nurture (deepening customer relationships while monitoring user adoption and opportunities to expand engagement with offered products and services).
Post-Study Design Studio
After presenting the findings of the contextual field study, we facilitated a day-long design studio with all the key stakeholders on the DiscoverOrg team, including the VP of Product and other executives. We had everyone participate in individual and collaborative sketching activities based on the insights uncovered in the findings report. The artifacts, personas, and journey map were leveraged by the team to ideate on how to enhance the software in the most impactful way. We mutually critiqued each others' rough design ideas and also engaged in some follow-on prioritization activities.