Concept Overview and Goals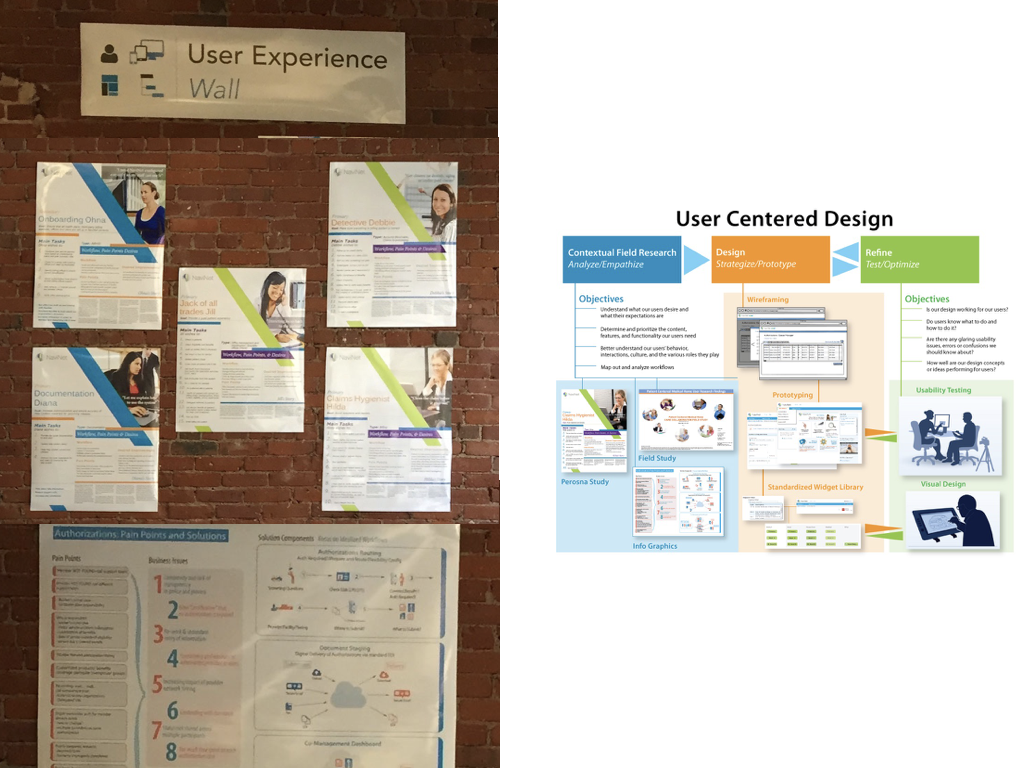 After proposing the idea for a User Experience Wall and getting buy-in from our top executives, I directed my team, along with a group of interns, to produce large posters of the personas we had generated from past field studies. We also put up journey map posters and an infographic illustrating our User-Centered Design Process. We professionally branded the wall, with the intent of clearly communicating our department"s identity, purpose, and function within the company. Our goal was to emphasize both the extensive research and the creative design aspects of the work that we do. One of my UX Designers happens to be an incredible graphic artist. The posters she produced for our wall boldly illustrated and showcased our department.
Interactive Kiosk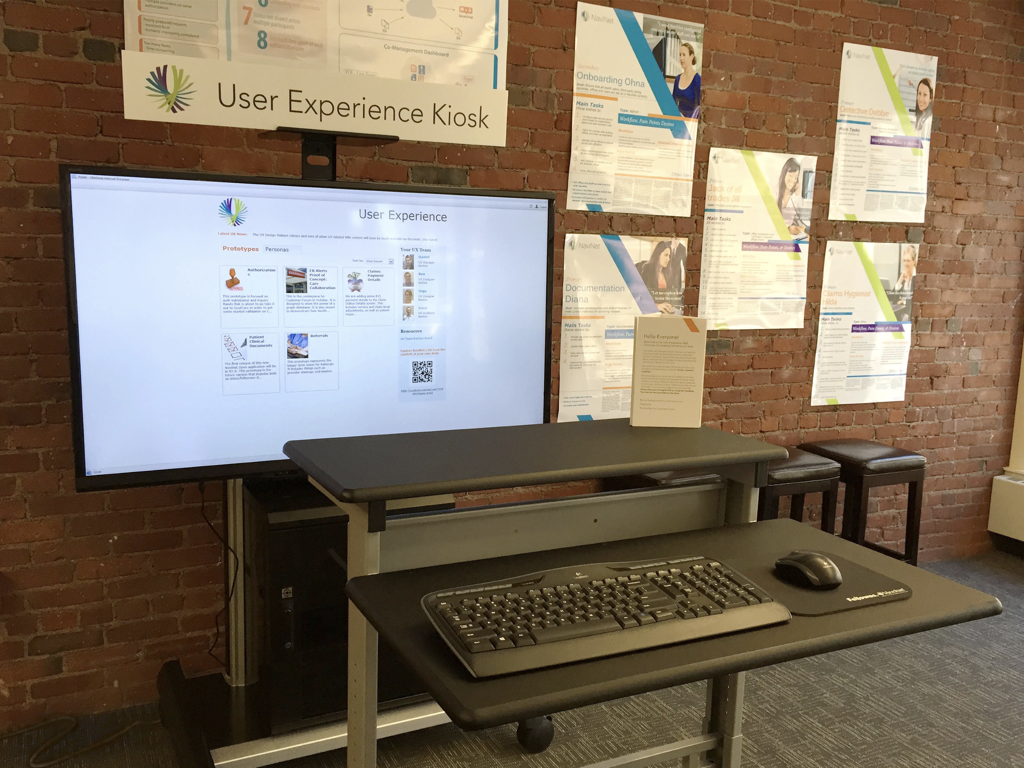 The centerpiece of our User Experience Wall was an interactive kiosk that any employee or guest customer could walk up to and explore. For the display, we purchased a large, flat-screen TV. We then put a stand-up workstation in front of it with a mouse and keyboard.
Brand, Messaging, and Instructions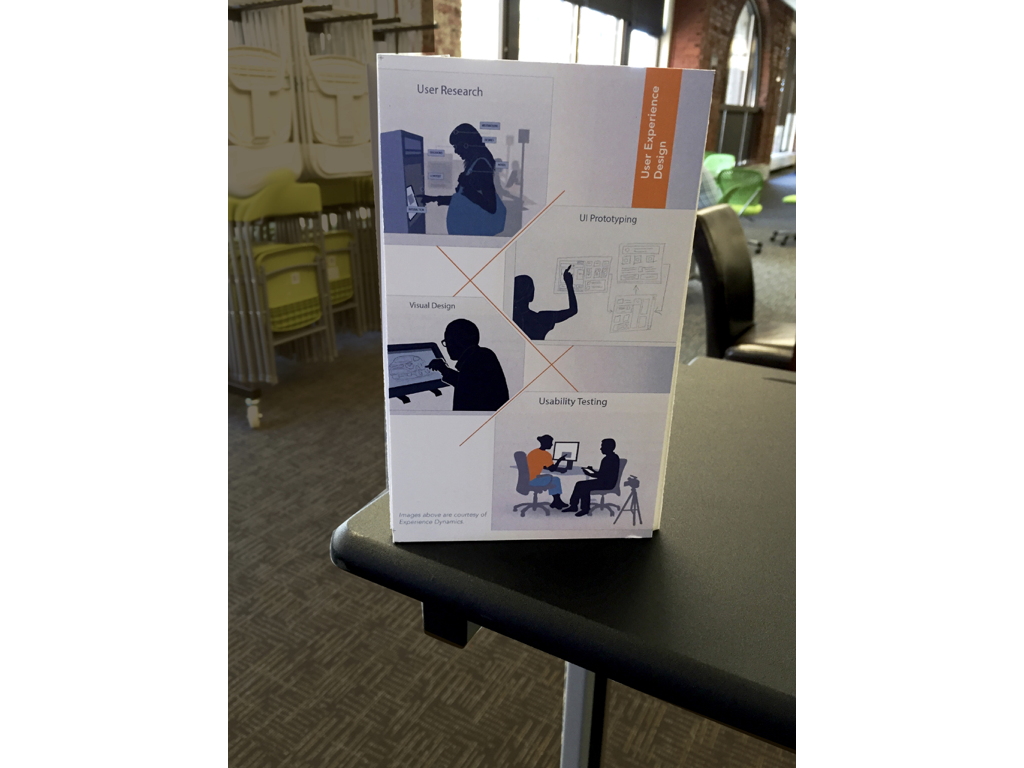 We took every opportunity to brand our User Experience Wall and kiosk, emphasizing all of our user-centered design activities that we engage in. We created messaging and instructions, encouraging employees passing through the company's central lounge to come up and explore the content, both on our wall and our interactive kiosk.
Interactive Kiosk App Created Entirely in Axure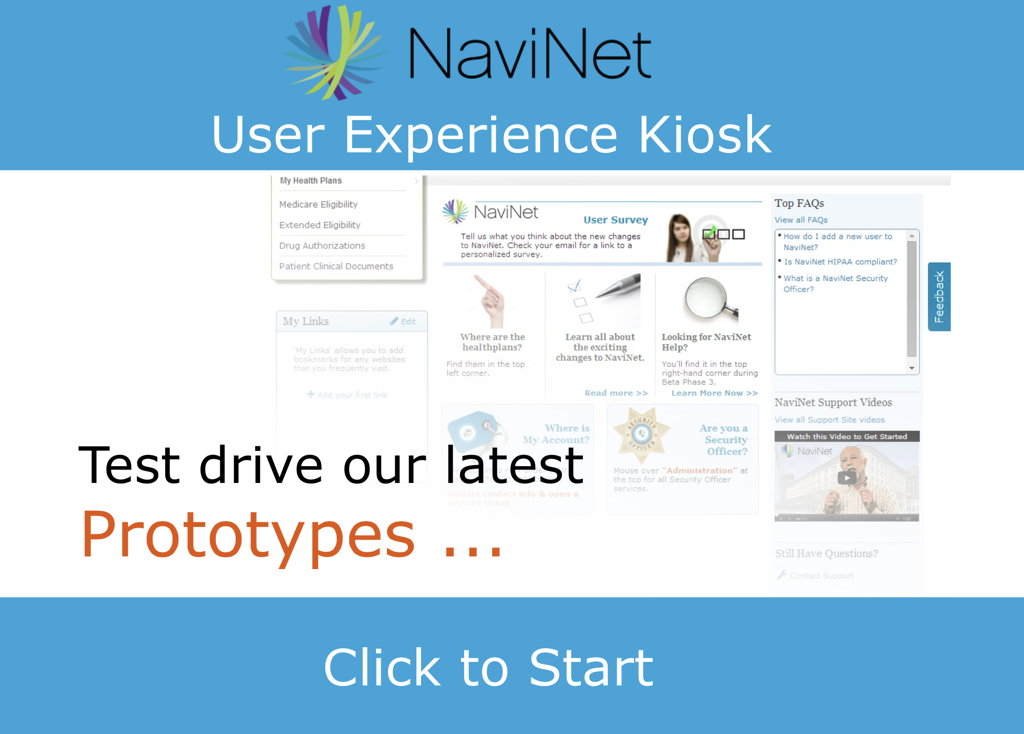 We developed our own, full-fledged kiosk application, using Axure prototyping software as our development platform.
Offered Company-Wide Visibility and Easy Access to User Experience Assets with Opportunity to Provide Critical Feedback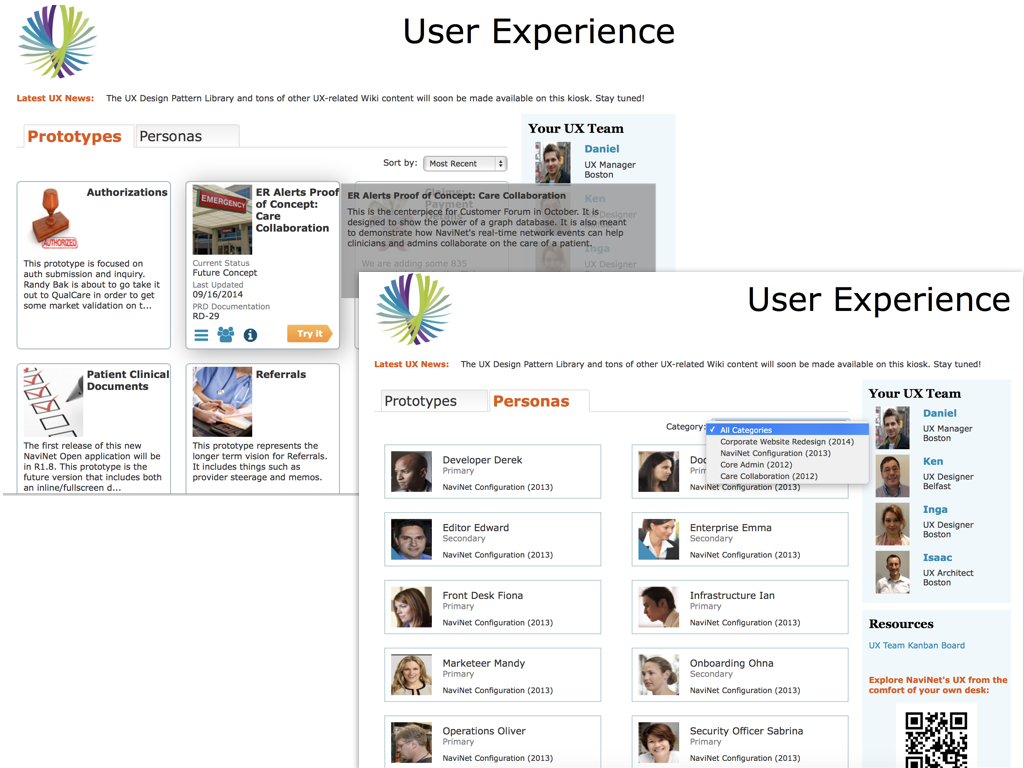 In this User Experience Kiosk application, we provided access to interactive prototypes for upcoming products or new concepts that our department was currently usability testing and iterating on. We also setup a feedback tool that links directly into Jira, so that people could provide us with their reactions, opinions, ideas for improvement, and any pertinent concerns about the design. We also inserted our entire catalog of field study based personas into the kiosk so that anyone could explore them. Finally, we offered access to our team member profiles, UX department wiki pages, UI Design Pattern Library, and in-flight Kanban board. Our primary goal with this wall was transparency and a spirit of collaboration. We wanted give everyone in the company an equal opportunity to benefit from our research, interact with future products currently being designed, and have their voices heard. In one way, this was a form of asynchronous participatory design.