New Member Profile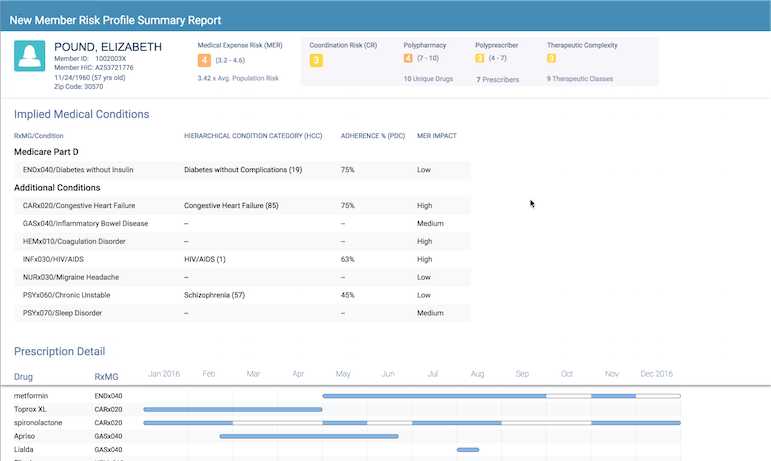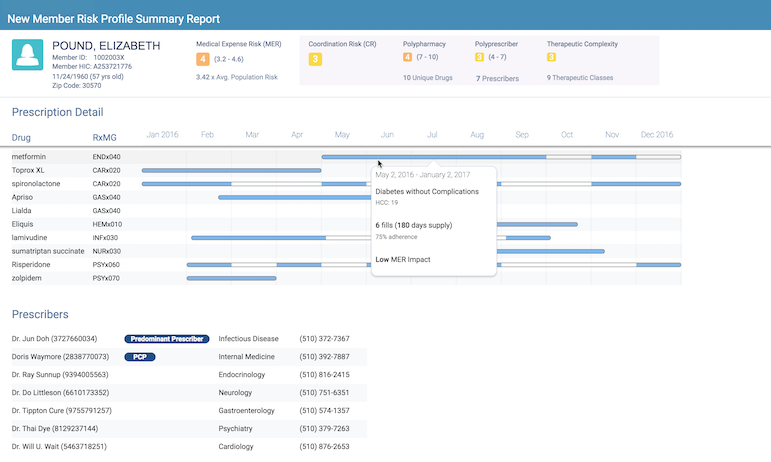 The New Member Profile is primarily designed for health insurance underwriters when analyzing the risk of members they choose to take on. It is a compact, easy-to-read report that begins with a summary of various risk scores, in relation to other members who are similar to them. These risk scores help predict near-term medical and pharmacy expenses, as well as the member's interaction with the care system. The next section shows a summarized list of implied medical conditions based on medication data acquired from claims and pharmacy benefit management (PBM) databases. An adherence percentage and MER impact level is indicated for each implied medical condition. The next part of the report displays all the individual drug prescription details on a timeline, allowing the user to quickly see the length of time a drug has been taken, what other drugs it overlaps with in a given time period, and any gaps in adherence. Finally, a comprehensive list of all physicians who have prescribed drugs to this member, along with their specialty and contact info.
Continuous Medication Monitoring
Summary Overview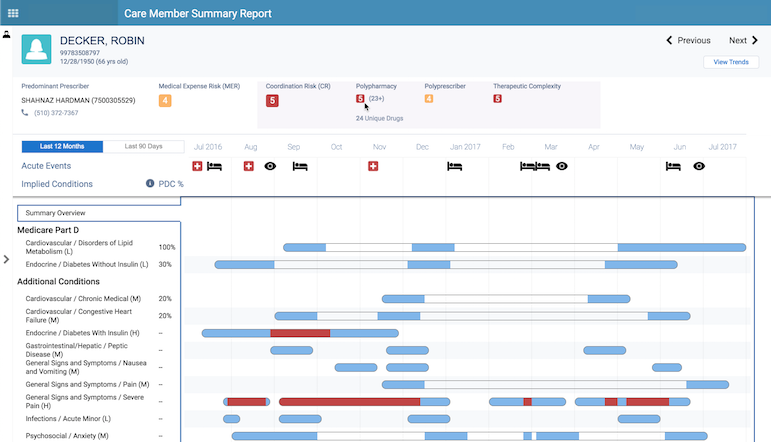 I designed a more elaborate app to help care coordinators, physicians, and others on the care team to continuously monitor and manage their patients' medications, while determining how these medications correlate with the occurrence of acute events, such as ER visits, inpatient hospitalizations, and observations. Users are provided an intuitive, graphical timeline view that shows what drug prescriptions overlap with these acute events.
Setting Up and Browsing Through a Specific Population or Panel of Patients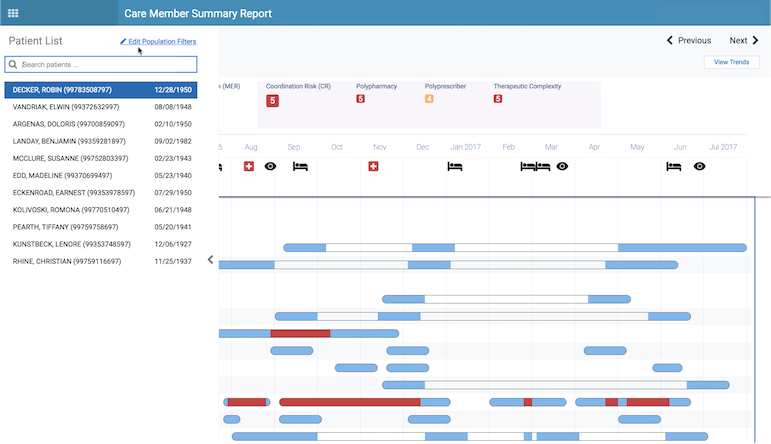 Users can setup filters so that they only see a list of patients they are managing. From there, users can easily jump from one patient report to the next by using the sidebar or the "Previous" and "Next" links.
Medication Gaps and Therapeutic Duplication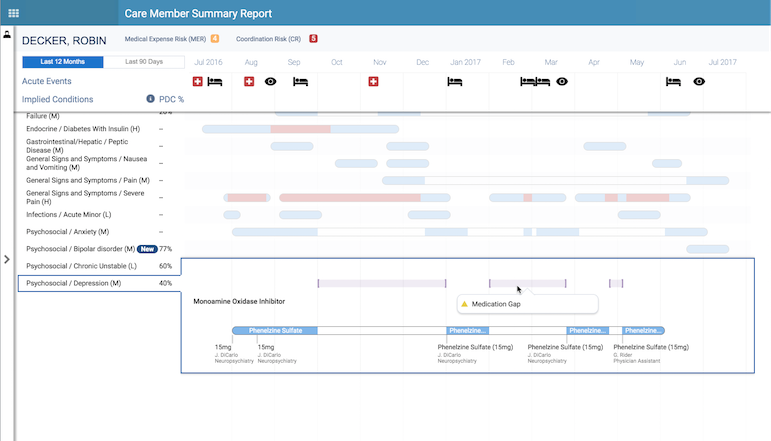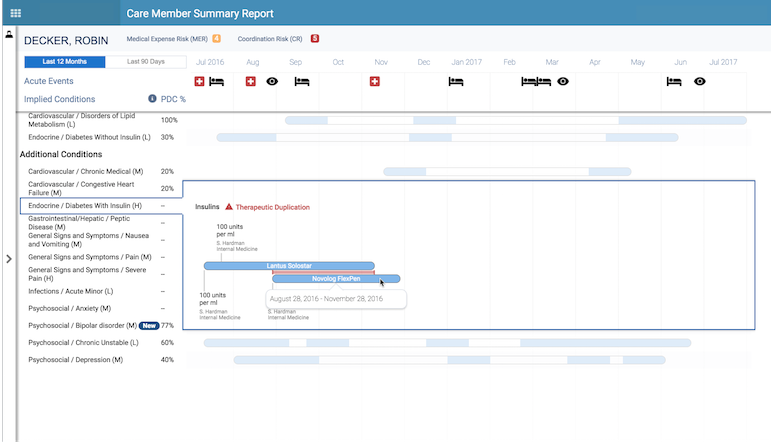 From the summary view, users can drill down into each implied medical condition in order to see all the individual drug, dosage and prescriber details related to that condition. They can also more closely analyze gaps in medication adherence, as well as therapeutic duplication. Such duplication may occur when two different prescribers simultaneously prescribe the same or similar drugs. With pain meds, it may also be an indication of opioid abuse that needs to be addressed.