Overview and Goals of Study

Now that our productized NaviNet Open portal was becoming a reality, our goal for this field study was to comprehensively understand all of the various internal and external needs for configuring the portal. Our previous custom solutions required a lot of manual adjustments, and developers almost always had to be involved because there was no user interface. We wanted to understand how we could best build a Plan Management application that allowed non-technical users on the health plan and provider sides to quickly setup their NaviNet environments on their own. We also wanted to make it easier for internal staff to help customers make changes.
Participants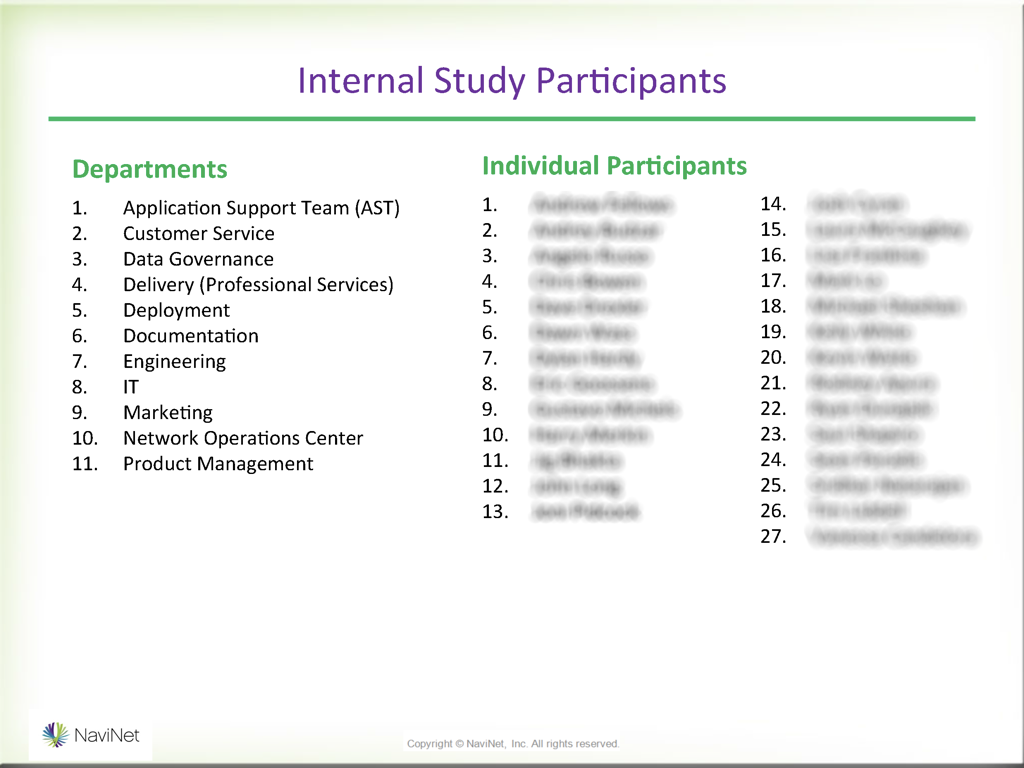 We interviewed 27 participants from 11 different departments within NaviNet. This provided us with a broad understanding from many different perspectives.
Personas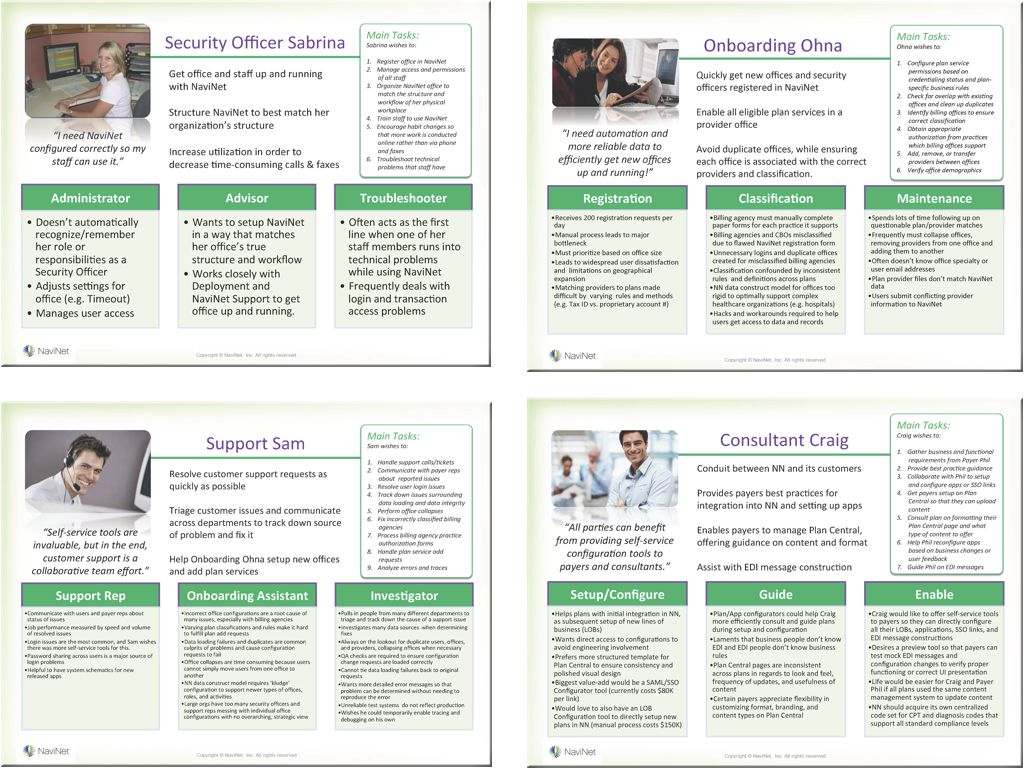 Because the scope of the configuration framework was quite broad, we ended up producing 16 different personas. We then divided these personas into five major categories: 1. payer operations, 2. deployment (setting up office data), 3. support/operations (monitoring production), 4. content publishing, and 5. end user configuration. In each persona, we laid out sub-roles and themes. We listed main tasks, goals, paint points, and desires. We kept the presentation format for these personas streamlined, but we also constructed extensive scenarios (narratives) for each persona that included lots more context, workflow nuances, and other details that we derived from our collected research.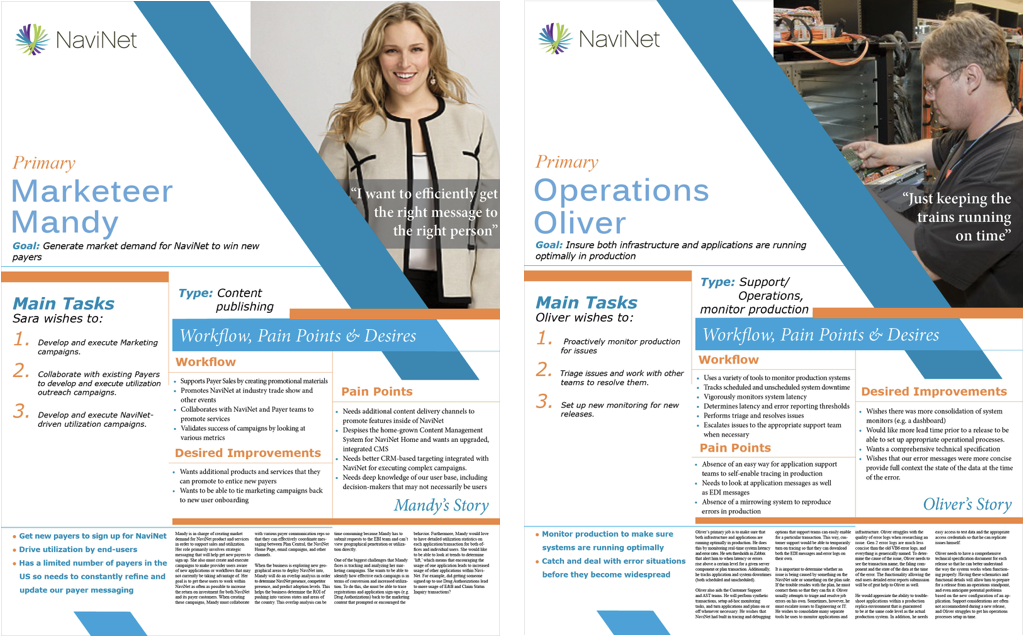 We later reformatted each persona that we produced in this study into large posters so that we could put them up on our User Experience Wall and better socialize them across the entire organization.
Workflow Across Persona Roles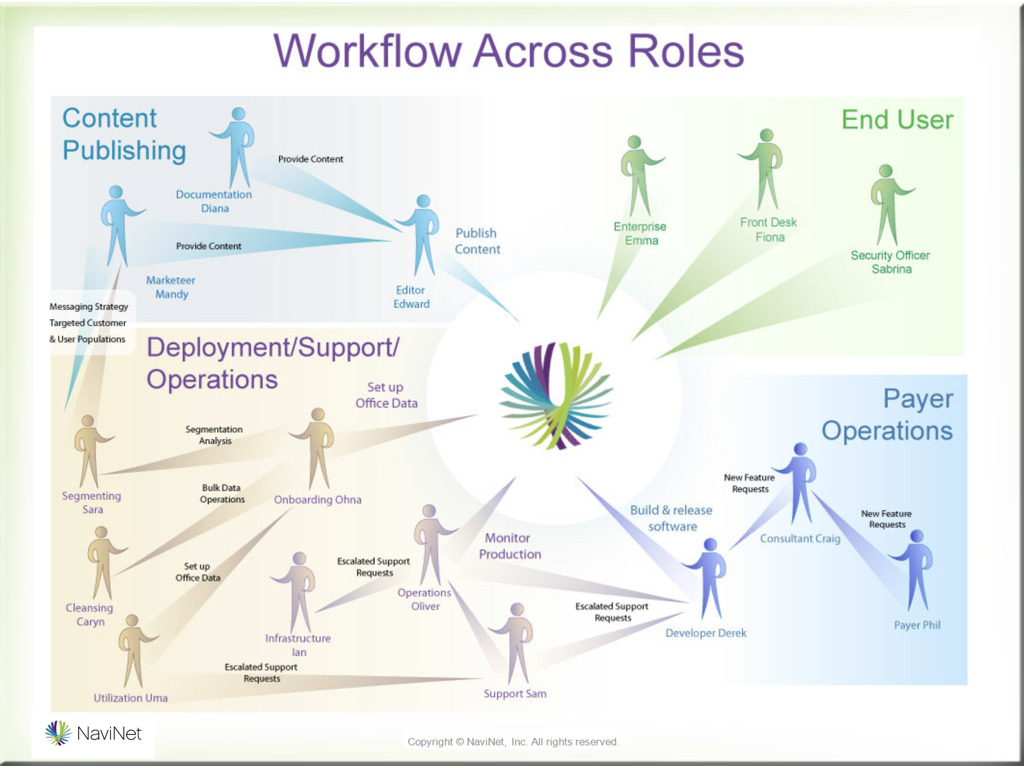 We constructed a high-level diagram to illustrate how each persona is connected, and the various workflows that exist between these personas. This helped stakeholders see, at a glance, the many different roles that are involved in configuring the NaviNet Open portal.
Summary of User Requirements and Recommended Priorities for Product Roadmap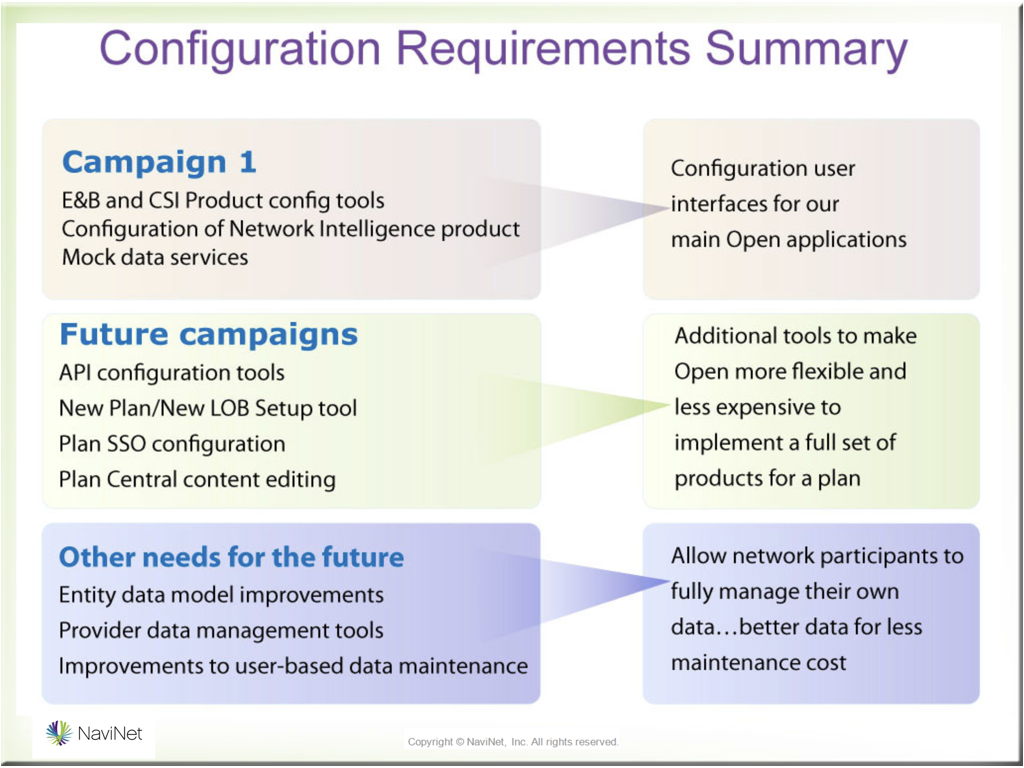 We summed up NaviNet's configuration framework user requirements, suggesting a prioritized functionality roadmap based closely on our research findings. Our goal was to help the product manager and executives determine which features would have the greatest impact, right out of the gate.